Yet another week of whiskey gifts.  These have been thought out for that hard-to-buy-for whiskey enthusiast in your life.  Be sure to check out the last two blog entries and see the first 14 suggestions after looking at the 7 new ones here…
#1-  Whiskey Emergency Kit. (And don't get hung up on the "gentleman" bit in the link. Ladies will like this too!) This is a bit odd because it is actually a DIY kit and requires some work on your part. However, I believe that the kits you can buy are a bit lacking in the personalization dept. You know your whiskey enthusiast best and many of the items that can be included vary wildly in price. It's best to create your own kit!
Here's one option for ideas-
https://lifehacker.com/this-diy-emergency-whiskey-kit-makes…
Here's another-
https://pursuitist.com/gentlemans-survival-kit/
Get to work on this! It takes a bit of time to accumulate the parts…
#2-  A mint julep cup!
Mint Juleps are a Kentucky bourbon whiskey tradition that can trace its history back to the late 1700's. It was a medicinal drink to be served with breakfast! Today, it is the official drink of the Kentucky Derby. The cups have been used by American presidents and heads of state as official gifts. They are a truly American drinking vessel.
Now, real, silver mint julep cups are very expensive, but they are heirloom quality. They run in the hundreds of dollars, especially if you have them engraved. (And if you're spending the money, I would definitely recommend personalizing the cup!) Perhaps pewter is a better option. I recommend silver plated to save a bit of money. Somehow, the patina of silver just makes the cup more authentic. Remember- a julep cup is meant to be held at the rim or by the base. The sides of the silver cup are meant to be frosty and holding the cup in the middle will not only freeze your hand, but melt your crushed ice too fast.
https://www.silverandpewtergifts.com/julep-cups.html
https://www.mikasa.com/5100387-silver-plated-mint-julep-cup
Or pick them up a kit!
https://www.bespokepost.com/box/julep…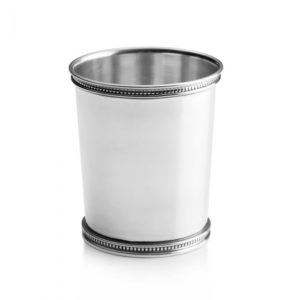 #3- Whiskey jewelry! You can get any number of different cufflinks, pins, necklaces, bracelets, etc. but I've come across a few that I think are particularly interesting.
Cufflinks- 
https://www.amazon.com/Bourbon-Barrel-Cufflink…/…/B078WS3L77
Ring (most have metal bands through them, but this one is solid wood, which is nice) –
https://www.bourbonandboots.com/…/authentic-bourbon-barrel-…
For those Pandora bead collectors-
http://marshallsjewelersonline.com/ldsearch.asp…
Earrings-
https://www.amazon.com/Glencairn-Whiskey-Ename…/…/B071XSVFWC
Always popular- The bracelet flask.
https://kentuckypeerless.com/product/bracelet-flask/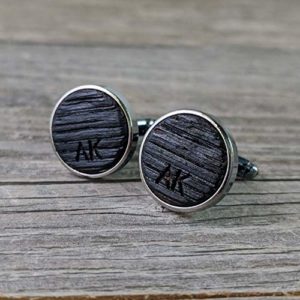 #4- This one is for cocktail drinkers. Usually, whiskey drinkers tend to like "spirit forward cocktails", which is another way to say stiff drinks. So less mixer=better cocktail. They want to taste their whiskey.
What I recommend is a cocktail enhancing mist! I know it sounds silly, but it's much easier than cutting the peel from an orange without the pith and expressing its oil over your old fashioned…don't ask. Your cocktail drinking loved one will know if you don't!
https://www.uncommongoods.com/product/cocktail-enhancing-mists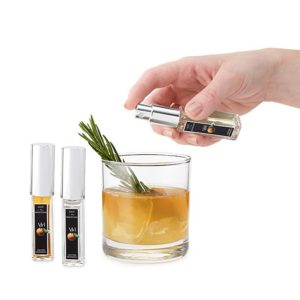 #5-  A tasting journal! I find that as the list of whiskeys that I've experienced grows, I have a harder time remembering specific details about them. Each time you taste a whiskey, the environment and circumstances are different, so sometimes it's nice to have a reference you can go back to. A whiskey journal is an excellent way to record the whiskeys you've tried and jot down information about them.
There are apps in your phone that you can download, but I'm a bit old school, so I prefer a physical journal.
Get your loved one an attractive, personalized, leather bound book for them to keep notes in.
https://www.rustico.com/products/switchback-leather-notebook
https://www.gifttree.com/…/…/embossed-fine-leather-journal-1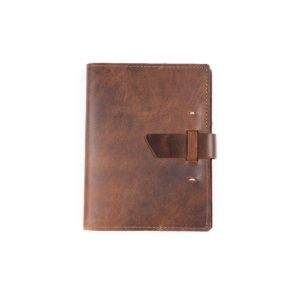 #6-  A Whiskey Barrel Stave Swing! There are barrel stave Adirondack chairs and benches and all sorts of barrel stave furniture, but I saw this swing and knew I needed one!
It's great for reminding your whiskey enthusiast that good weather will be back before they know it. Giving it at Christmas will give them plenty of time to pick a tree branch to hang it from.
https://www.amazon.com/Porch-Wine-Barrel-Stave…/…/B004Q2OBC6
https://www.uncommongoods.com/pro…/retired-wine-barrel-swing
#7-  Barrel Aged Products! Most whiskey folks know that Tabasco sauce is aged in used Jack Daniels barrels. It's nothing new to age products in used barrels, but many companies are getting very good at it!
I recommend picking up some barrel aged maple syrup! You can get all sorts of iterations of this. There's rye barrel aged, bourbon barrel aged, Pappy Van Winkle barrel aged, run barrel aged, etc. You can find one to suit your loved one, I'm sure. You can often pick up some interesting products at your local distillery. It's always good to give them your money!
My other recommendation is barrel aged hot sauce! Just as with the barrel aged maple syrup, there are almost too many options to post links, but there are plenty to see when you google "barrel aged hot sauce". There are all sorts of spreads, sauces, and condiments to see. Find one that suits your whiskey enthusiast best. Another great option is to visit your local farmer's market or distillery. Local is always best, if you ask me!
https://blisgourmet.com/…/blis-bourbon-barrel-aged-variety-…