There are lots of options for gifts out there and the whiskey boom is really improving the buying choices! Take a look at this week's suggestions.  I'm sure you'll find something for that whiskey enthusiast that can be tough to shop for…
#1- Fancy glassware. This seems like an easy gift, but there are some really cool options that a lot of people don't have, even if they are seasoned whiskey drinkers. My personal favorite is the Peugeot whiskey tasting glass. It's also available through Amazon.
https://www.williams-sonoma.com/…/peugeot-whiskey-glass-set/
Another good choice is the Norlan whiskey glass. I have the Norlan and I like it, but they also sell the Rauk Heavy Tumbler, which is high on my "must buy list". These glasses cost a bit more, but they are worth it.
https://www.norlanglass.com/products/rauk-heavy-tumbler
#2- Got a whiskey loving Game of Thrones fan to buy for? There is a great glass gift set you can pick up.
This year, Diageo launched a Game of Thrones whiskey lineup. They may be a bit difficult to come by, but they are very collectible. The Johnnie Walker "White Walker" is pretty readily available and only about $30-40.
https://vinepair.com/bo…/johnnie-walker-game-thrones-scotch/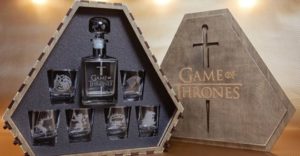 #3- Whiskey Socks! 
1. https://www.josbank.com/jos-a-bank-whiskey-glass-socks-one-pair?fbclid=IwAR3xplnvywegVvB6iBr6ubC4ojmXNSR4m6uDktKZ9q5bWAGamVgarNH1kb0
2. https://www.funslurp.com/whiskey-socks
3. https://www.amazon.com/Bring-Whiskey-Novelty-C…/…/B01N0JXY4F
4. Or you can search for specific brands…This one is Jim beam.
https://www.ebay.com/i/163398759578?chn=ps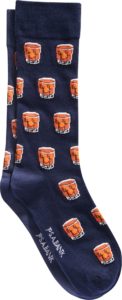 #4- Got a barbecuer in the family that likes whiskey? Get him/her a bag of whiskey barrel smoking chips!
Makers Mark, Jack Daniels, Blantons…lots of specific brand made chips to choose from.
https://makersmarkshop.com/authentic-barrel-grilling-chips.…
https://www.amazon.com/Jack-Daniels-Tennessee-…/…/B007RWXDXU
https://www.blantonsbourbonshop.com/…/blantons-bourbon-smok…
Or you can get generic bourbon smoked chips.
https://www.amazon.com/Smoking-Bourbon-Percent…/…/B000AXS8D8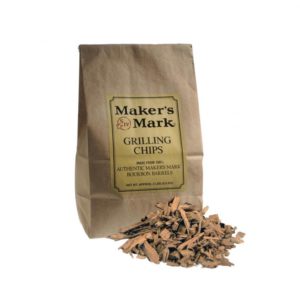 Either way, these always make a good gift! You can also call your local distillery to see if they sell them. Cheers!
#5- The Tantulus Wine and Liquor Bottle Lock. Lemme tell you, every whiskey enthusiast has that bottle that they don't want to share. Either that, or they want to make sure that they are the ones that make the decision to share it! Lots of whiskey folks can tell a story about how some relative used their favorite bottle to mix with coke at a holiday get-together…This will help!
This lock is a great stocking stuffer! You can also buy a 12-pack for that extensive bottle collector:)
#6- Ice molds may be pretty easy to come by, but someone that really likes their whiskey on the rocks will love to have this! https://clearice.rocks/shop/
This product makes up to 6 truly clear ice cubes or balls. They sell ice molds and all sorts of ice related goodies! So much of the experience of sitting with a good whiskey is presentation. A crystal clear ice ball/cube is just one step closer to that perfect experience.
#7- Candy! You can buy chocolates or candies, and I recommend chocolates! There is a company in Philadelphia that partnered with Red Brick Craft Distilling (which won People's Choice Award and Best Whiskey Under 2 Years Award at the American Whiskey Convention in 2017) to create some amazing whiskey infused chocolates. My absolute favorites are the malt whiskey ganash stuffed, chocolate dipped figs. They make an excellent pairing for any whiskey and pit perfectly into a stocking!
https://www.johnandkiras.com/category/Chocolate-Figs
You can get hard candies from this company-
https://www.lynchburgcandy.com/