It was a beautiful day to drive into Allentown, Pennsylvania last Saturday.  The owners of County Seat Spirits, Anthony Brichta and John Howe, were busy entertaining their visitors and I popped in to say "Hello." I was amazed at how much energy there was in the industrial building that is the Bridgeworks Enterprise Center.  Upon entering, you can hear the buzz from Hijinx Brewing Co. on the right and the Colony Meadery on the left.  I couldn't help but pop my head into both to see those bustling tasting rooms where dozens of people were chatting and sipping samples.  I made my way up and to the left through the building's hallway to find County Seat's tasting room full of ladies in matching t-shirts drinking cocktails.  John Howe greeted me with a smile and Anthony offered to give me their tour.
The distillery is a clean warehouse space off to the left of their tasting room and the stills are the first thing you see.  The large, 130-gallon stainless steel stripping still was taking a break while their new fermentation tank bubbled away next to it with a malted rye mash.  The old cypress fermentation tanks have been swapped out for a new stainless steel tank.  It smelled great!  The rye came from McGeary Organics in Lancaster and was milled on site in County Seat's hammer mill.  I was trying to picture Anthony hauling buckets of milled grain across the room to make their mash in the dual-purpose stripping still.  "John usually gets stuck doing that!" he joked.
I have a lot of respect for their use of local grains.  They have done quite a bit of experimentation and it shows, with the writing on their barrels throughout the room.  There's some interesting stuff going on in those barrels- Whiskey is aging in used mead barrels from the meadery next door, a barrel from Corsair that once held a smoked malt now holds their juice, and brand new charred oak barrels from Kelvin Cooperage in Louisville are holding experimental whiskeys distilled from stout and hopped beer.  It's cool to see how busy they've been!
One of the most interesting things that I learned is that their bourbon is only 51% corn, which is the lowest I think I've ever seen in a bourbon mashbill.  The flavoring grain is red winter wheat and the flavor profile is young, but very interesting.  You can see why Van Winkle (and now, Anthony Brichta!) chose wheat as the flavoring grain!  It's a milder flavor in such a young whiskey and doesn't have the harshness, at just over a year old, that other new bourbons may have.  I can't wait to try it when he ages in larger barrels in the years to come!  Time will do wonders for this whiskey.  The name, Hidden Copper Bourbon, comes from the fact that the Liberty Bell was hidden in Allentown while Philadelphia was under British occupation.  (see http://www.dramdevotees.com/county-seat-spirits-in-allentown-pa for my blog about that story)
John Rowe poured a tasting for me of the Lock Keeper Gin (named for the locks along the Delaware canal), the Sand Island Rum, and the Hidden Copper Bourbon.  I was also offered a special taste of the apple brandy that they were aging in a very small barrel behind the bar.  I was particularly pleased with the gin and made sure to buy a bottle to take home.  There's a lot going on in this micro-distillery.  Anthony and his uncle have their work cut out for them, but their excitement and enthusiasm for the industry they've entered was palpable.  I couldn't help but think how lucky Anthony was to have experience as a lawyer as he discussed all the paperwork and details they have to attend to.  It's a remarkable place and they are a great addition for Allentown and for PA distilling.  Can't wait to raise a glass with these guys again!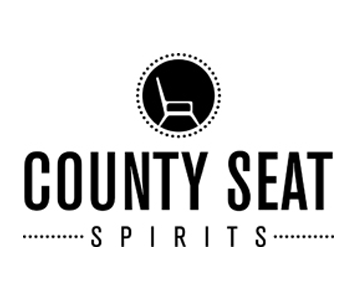 905 Harrison St.
Suite 128
Allentown PA 18103
610.628.9502
FRIDAY: 4PM to 8PM
SATURDAY: 12PM to 6PM
SUNDAY: 12PM to 4PM